Pyrography, or "fire writing" on gourds is my passion.
I have been teaching in-person classes on gourd art for 15+ years. I am excited to now share online with you the skills I have acquired over 20 years of expertise so that you can also master this unique art form.
By using self-paced, project-based classes, you will learn techniques that, with practice, will develop and expand your skills and also complete beautiful finished gourd art along the way!
Please note: Most pyrography courses require a professional grade pyrography tool.
Craft soldering iron style woodburning tools will not give you good results.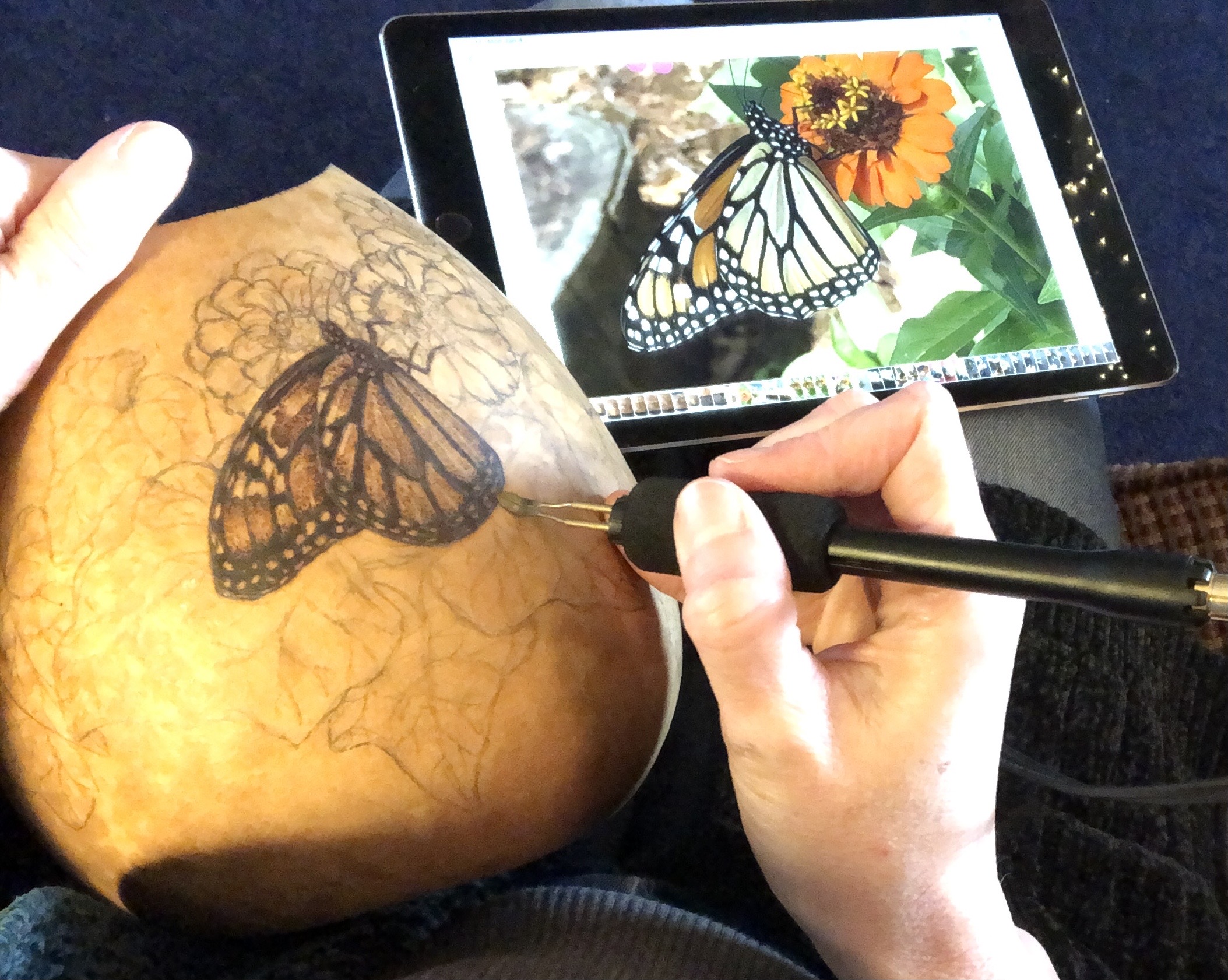 Organic Art
The fascinating thing about gourd art is that gourds are actually vegetables that are grown and then dried- they are "nature's containers". By burning on them, they continue to retain their organic trait by using elements of nature as decoration.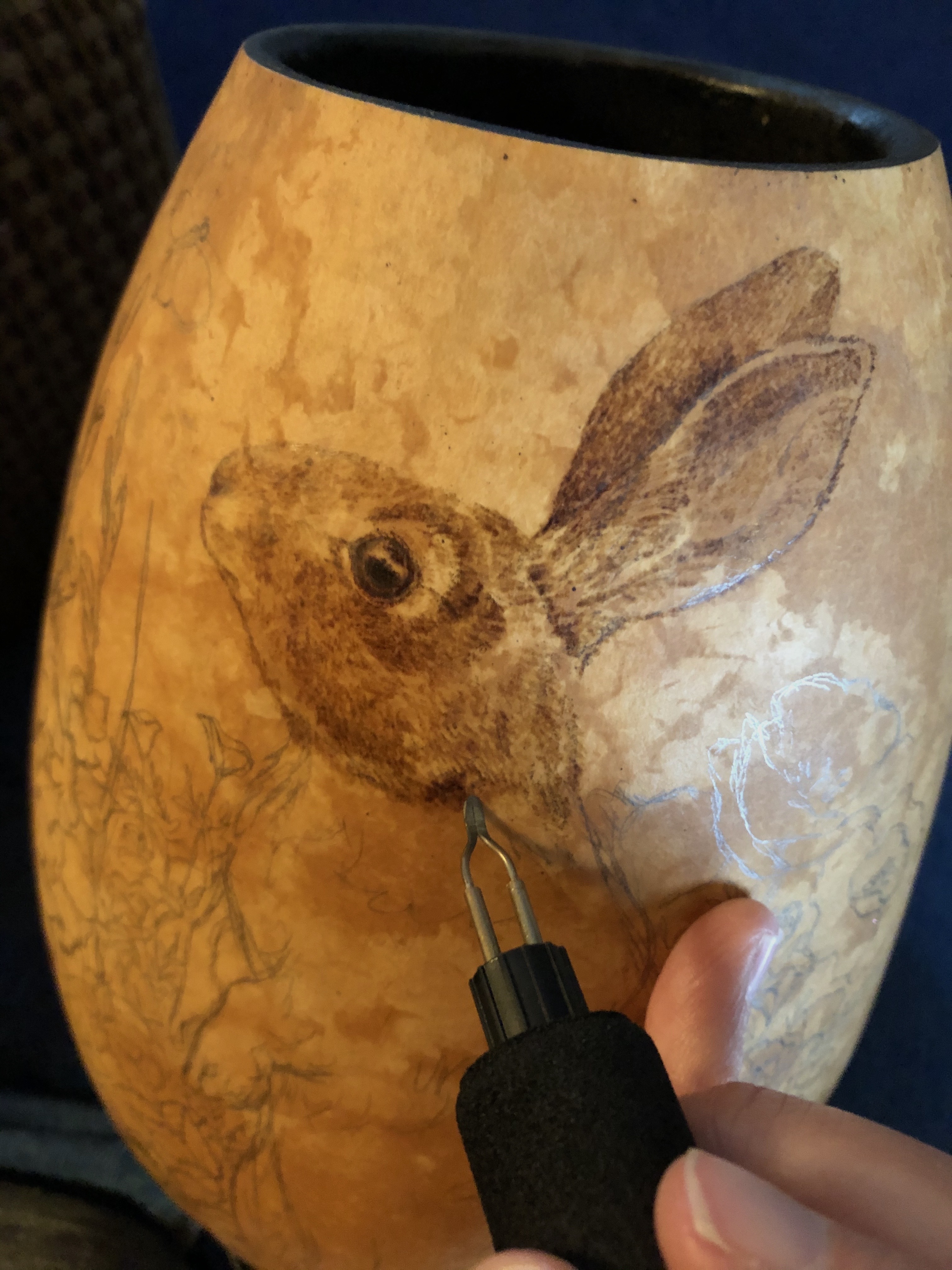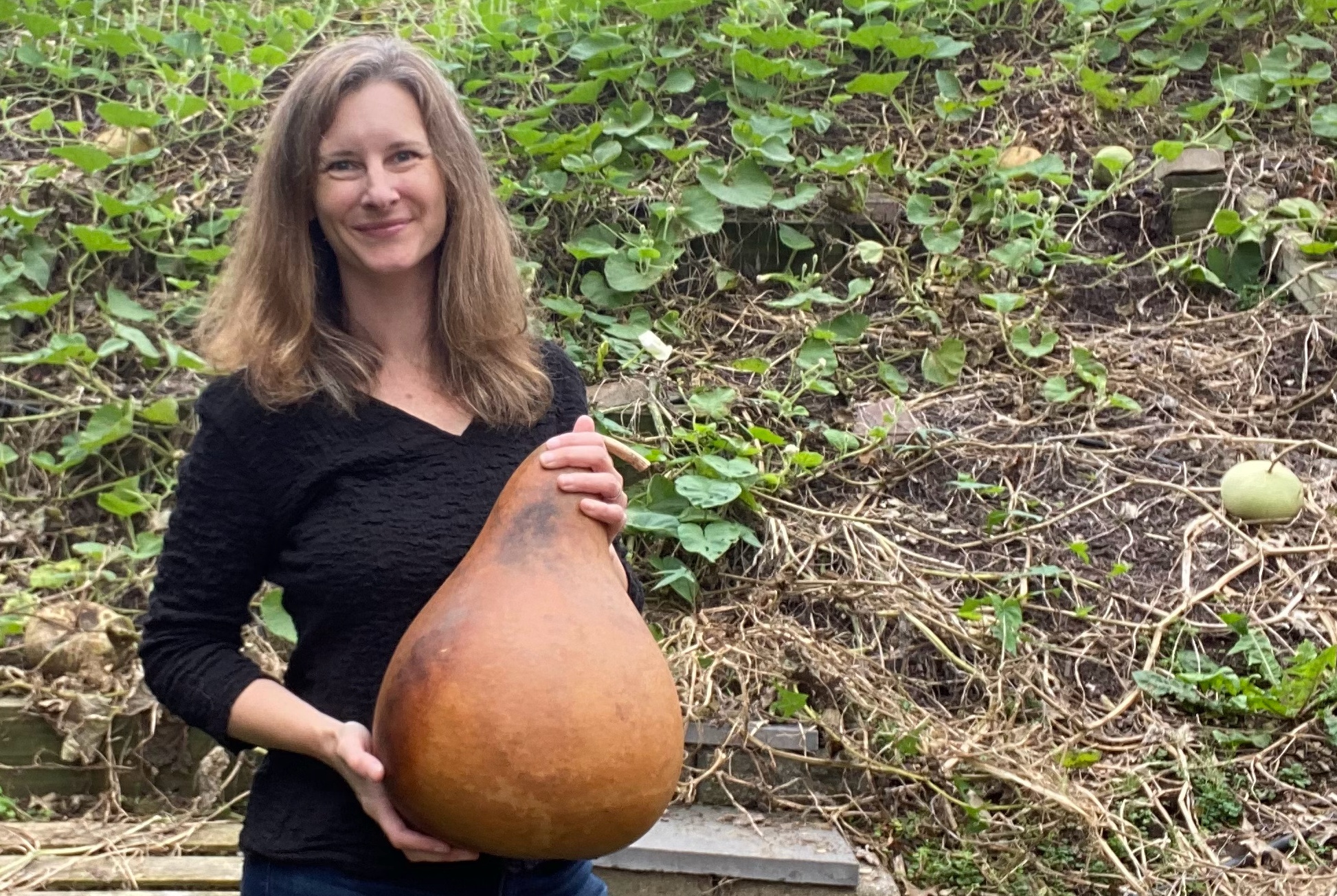 Welcome! I am an artist that has worked in just about every medium, but for over two decades I have primarily been "writing with fire" on gourds. The three-dimensional quality, feel of the organic form and the processes make it an exciting surface to work with.
Over the years I have developed an expertise with pyrography, but I also combine other media such as ink, acrylic, watercolor, colored pencil, carving, inlay, weaving and gold leaf to enhance the burning and make my pieces complete. Head on over to my website to see examples of my work.
I hope that you, too, will discover all the fun of exploring this really cool art form when you join my courses!
Happy Gourding!!
Check your inbox to confirm your subscription