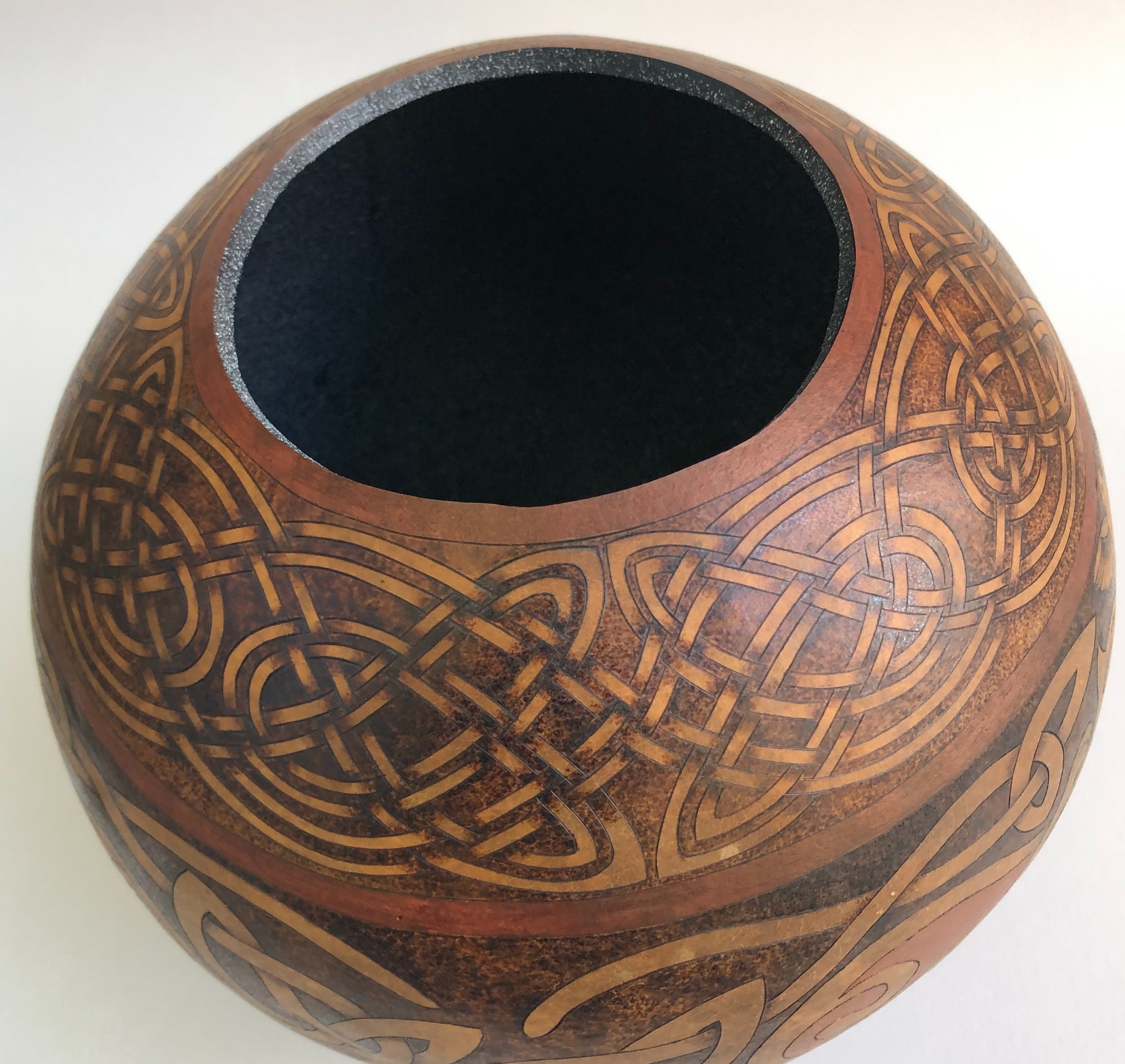 Struggling with Celtic border patterns?
Learn how to easily design and measure so that the borders fit your gourd project.
Learn ways to vary a simple border design.
Learn how to pyroengrave the Celtic border so that your lines are crisp and your shading smooth.
Hi! I am Jenn Avery,
It's nice to meet you! I have been a gourd artist for over 20 years, and an artist of multiple media all of my life.
I am so excited to share this course with you and have you "visit my studio", no matter where you are in the world!
If you would like to learn more about me, and see more examples of my gourd art, visit my website at JRAGourdArt.com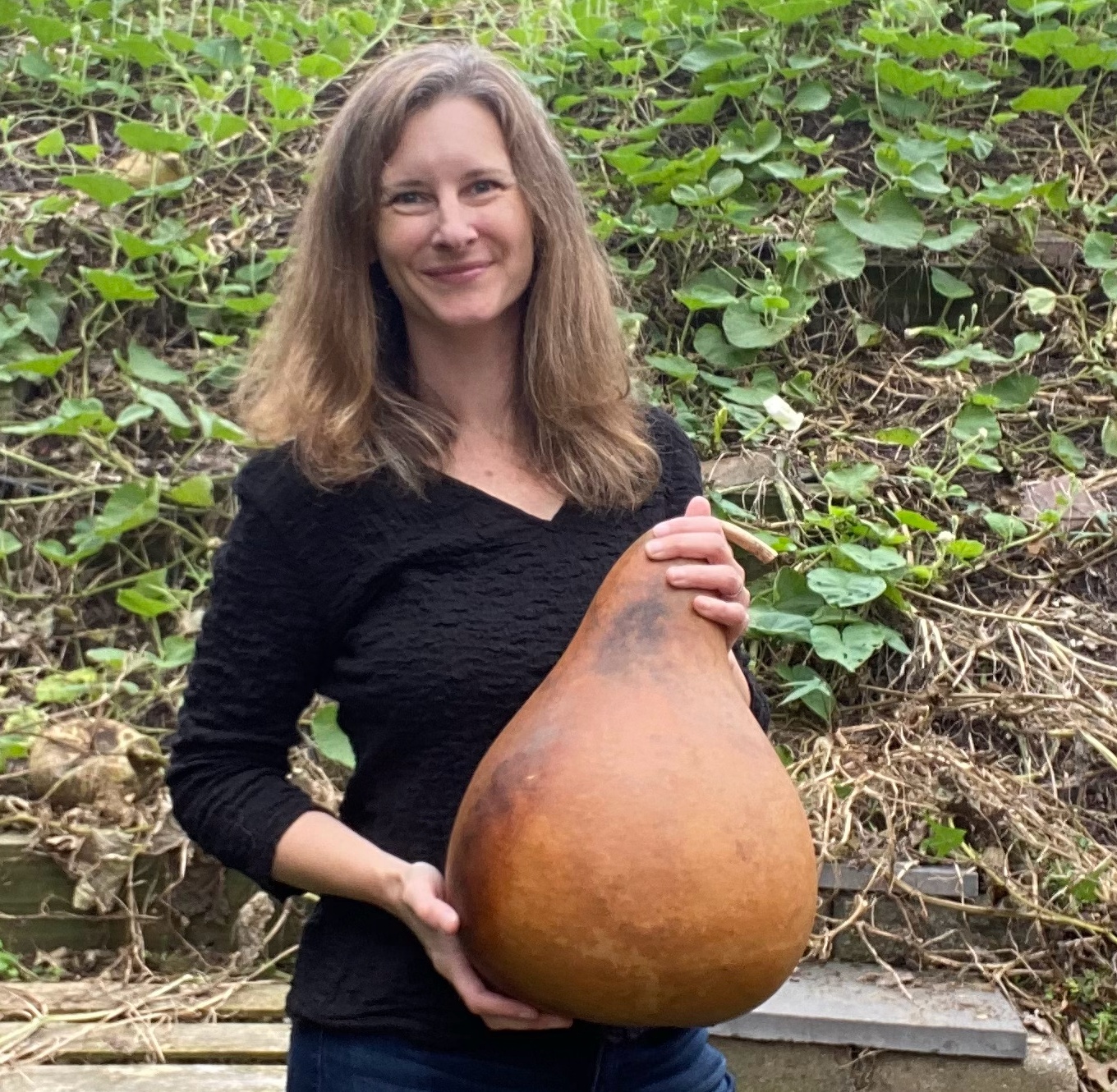 Have you seen part 1 of Celtic Design for Gourds?
Available now!

Check your inbox to confirm your subscription