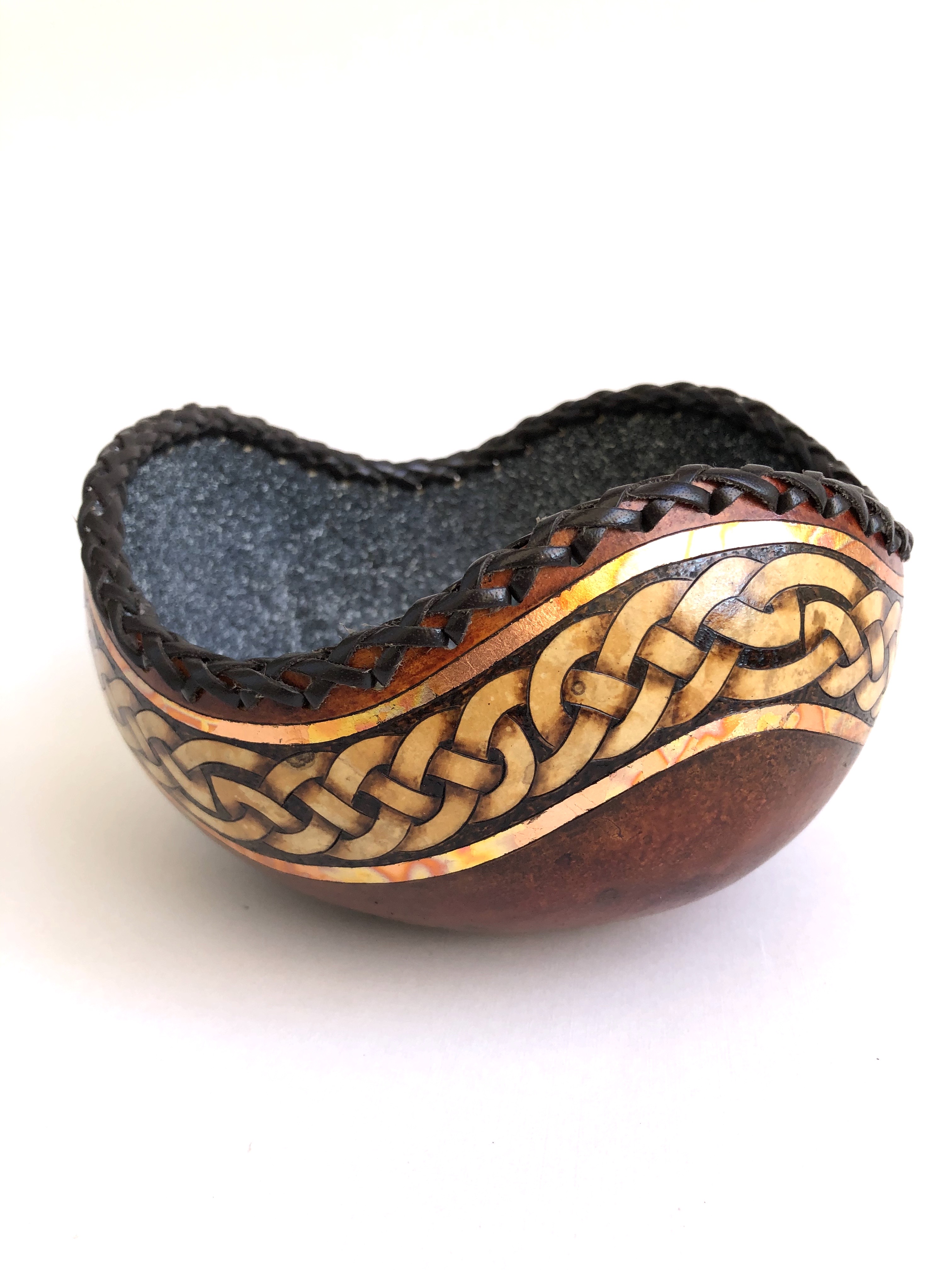 Create Celtic Art on Gourds
Dump the patterns that you have been relying on and learn to design your own Celtic knots and borders to fit your gourds.
Delve into some of the history of Celtic art, and how various styles developed over time.
In this course you will start with the basics, and build up to more complex knots.
You will learn how to draw your designs directly onto the gourd, without the need of transferring from a pattern.
We will also go over the basics of pyrography, how to get consistent, sharp lines and how to shade your knots to make them appear more three-dimensional. I will also give you some ideas on using texture and color.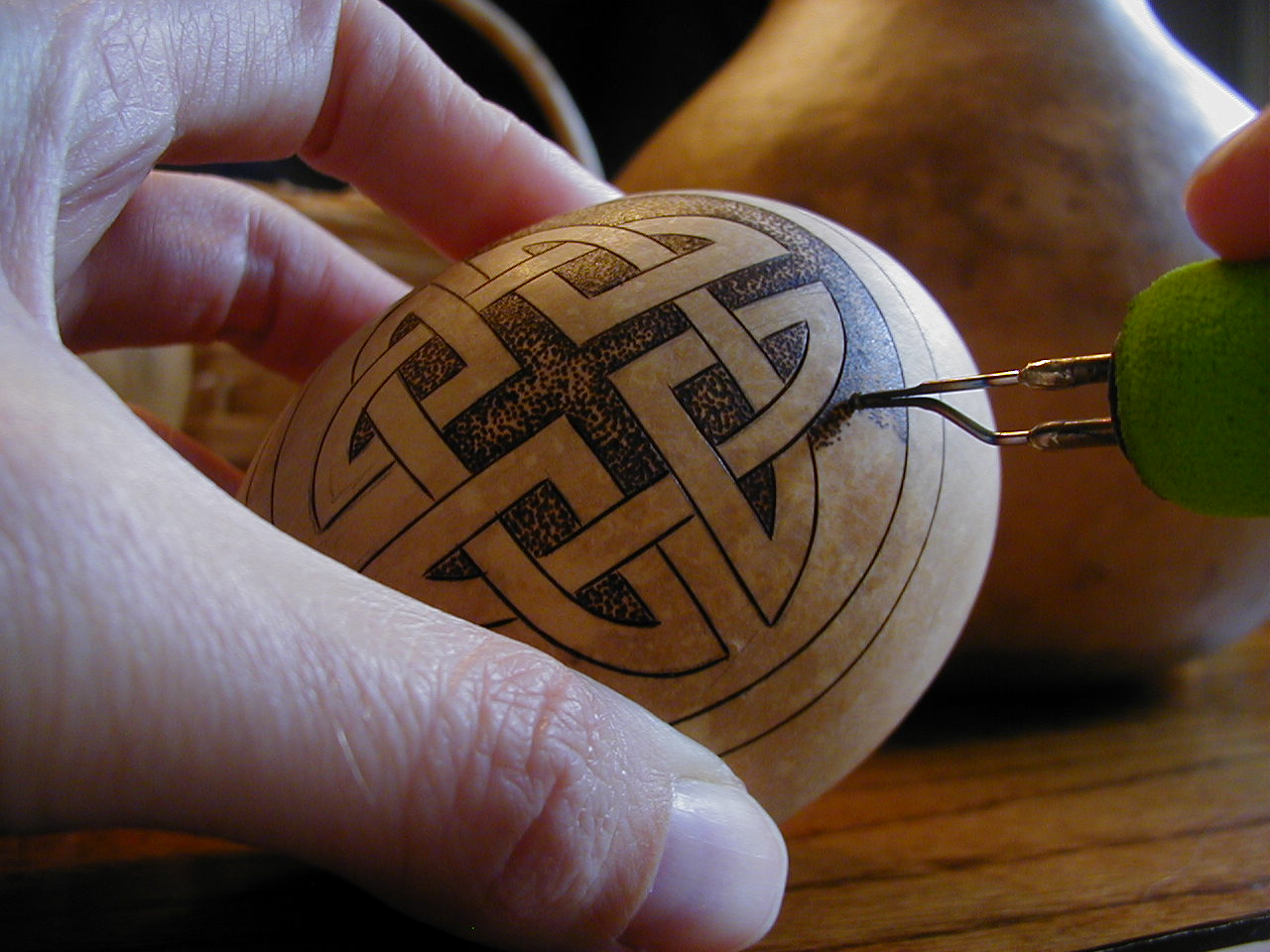 Knots
Begin with a simple knot then form more complex knots for interesting new designs.
Learn how to start with a braided border, then how to manipulate the strands for new knotwork patterns.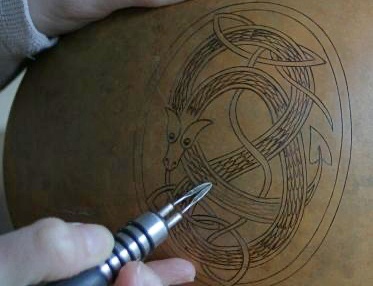 Zoomorphics
Design your own Celtic animal with intertwining knots.
Hi I am Jenn Avery,
It's nice to meet you! I have been a gourd artist for over 20 years, and an artist of multiple media all of my life. I am so excited to share this course with you and have you "visit my studio", no matter where you are in the world! If you would like to learn more about me, and see more examples of my gourd art, visit my website at JRAGourdArt.com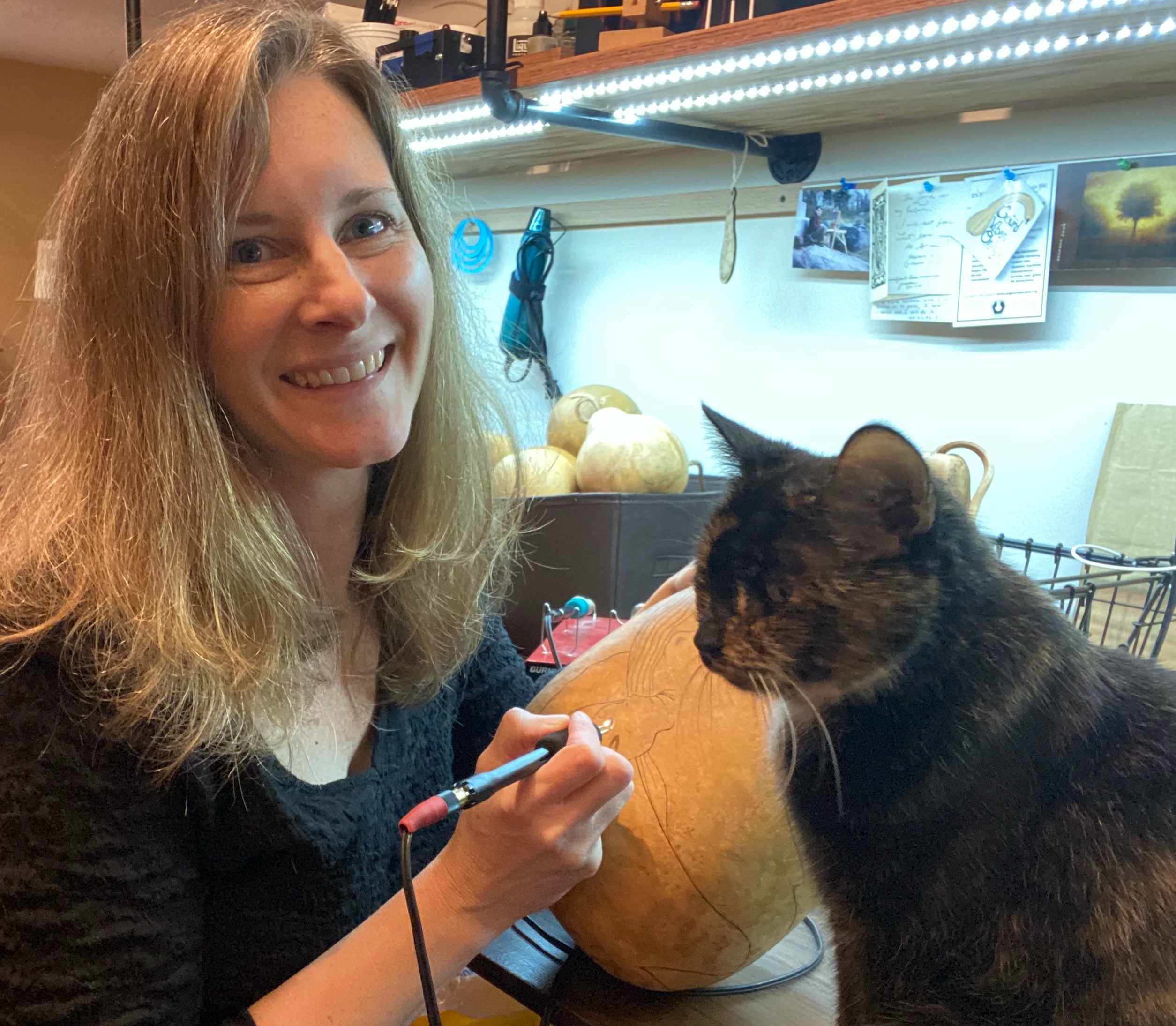 Frequently Asked Questions
I am busy right now but want to take your course, how can I fit it into my schedule?
Good news! You can start any time you like and work at your own pace and when your schedule allows.
This may take a long time to finish this course, how long will I have access to it?
No worries there! How does lifetime sound? You can take as long as you need, you can even rewatch the lectures as many times as you like!
I am a beginner, this course looks like it is geared towards advanced pyrographers, would I be able to take it?
Sure you can! Because you have lifetime access to the course, even if it seems advanced at first, you can keep returning to the course as your skills improve!
What if I want to watch on my phone? Will that work?
Absolutely! This course can be accessed on any device!
What if I find that this course isn't for me?
I would be sorry to hear that, but I do not want you to be dissatisfied with your purchase. If you contact me within 30 days of purchase, I will refund your course fee 100%.
Check your inbox to confirm your subscription