3 Pens, 8 Butterflies
Have you tried gourd pyrography & ended up frustrated? The pen just doesn't do what you want it to do? Do you find yourself blaming your tools? I want to help!
I have over 20 years experience in gourd pyrography, and I want to share with you some good practices for you to jumpstart your own skills in pyrography.
By using a repeat butterfly design you will learn and practice eight pyrography techniques from just three pens.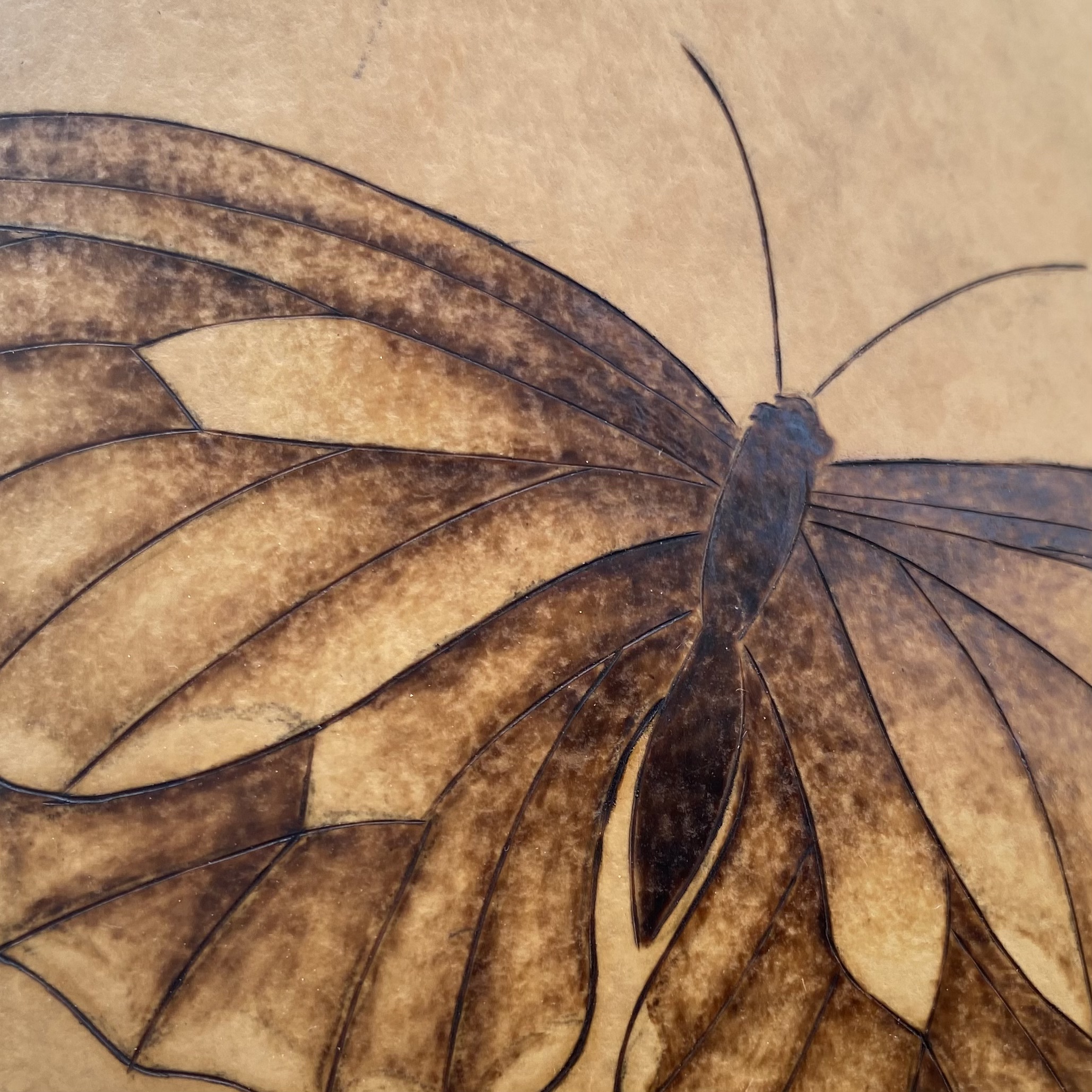 In this course you will:
Learn how to care for pens and the differences between pens and burners.
Learn the properties of my 3 favorite pens, and how to use to produce a range of tones and textures with them.  
You will find out how to burn consistent, even lines without blobs or skips. 
You will learn to shade smoothly when you want, and how to use the shader for textures. 
Learn the 3 main variables pyrographers must get right.
Discover by the end of this course which pen you like to use best to achieve the desired outcome.
Hi I am Jenn Avery,
It's nice to meet you! I have been a gourd artist for over 20 years, and an artist of multiple media all of my life. I am so excited to share this course with you and have you "visit my studio", no matter where you are in the world! If you would like to learn more about me, and see more examples of my gourd art, visit my website at JRAGourdArt.com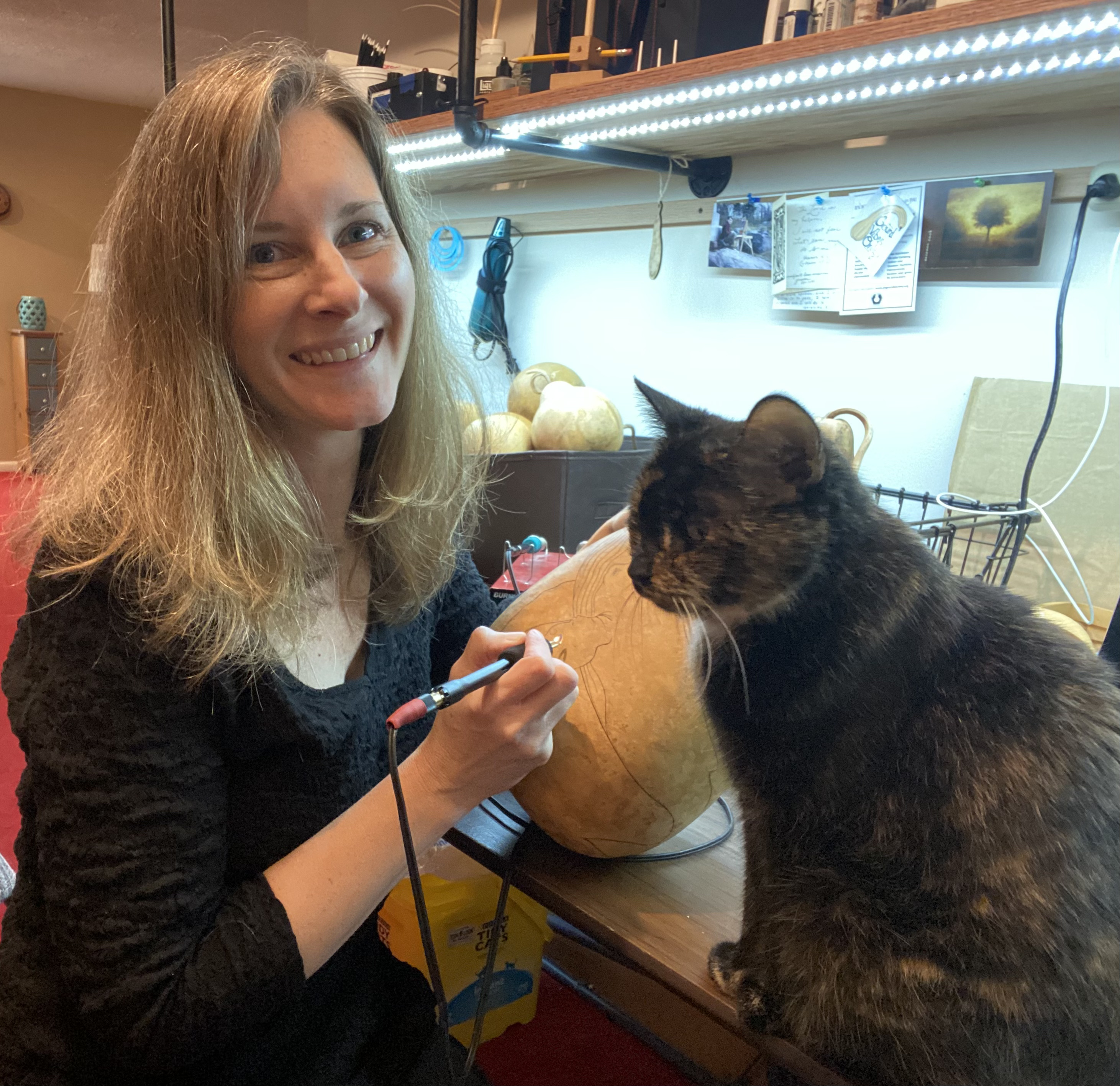 Check your inbox to confirm your subscription